Small Family Day Care (facility #566215013)
No more than six children in care at a time.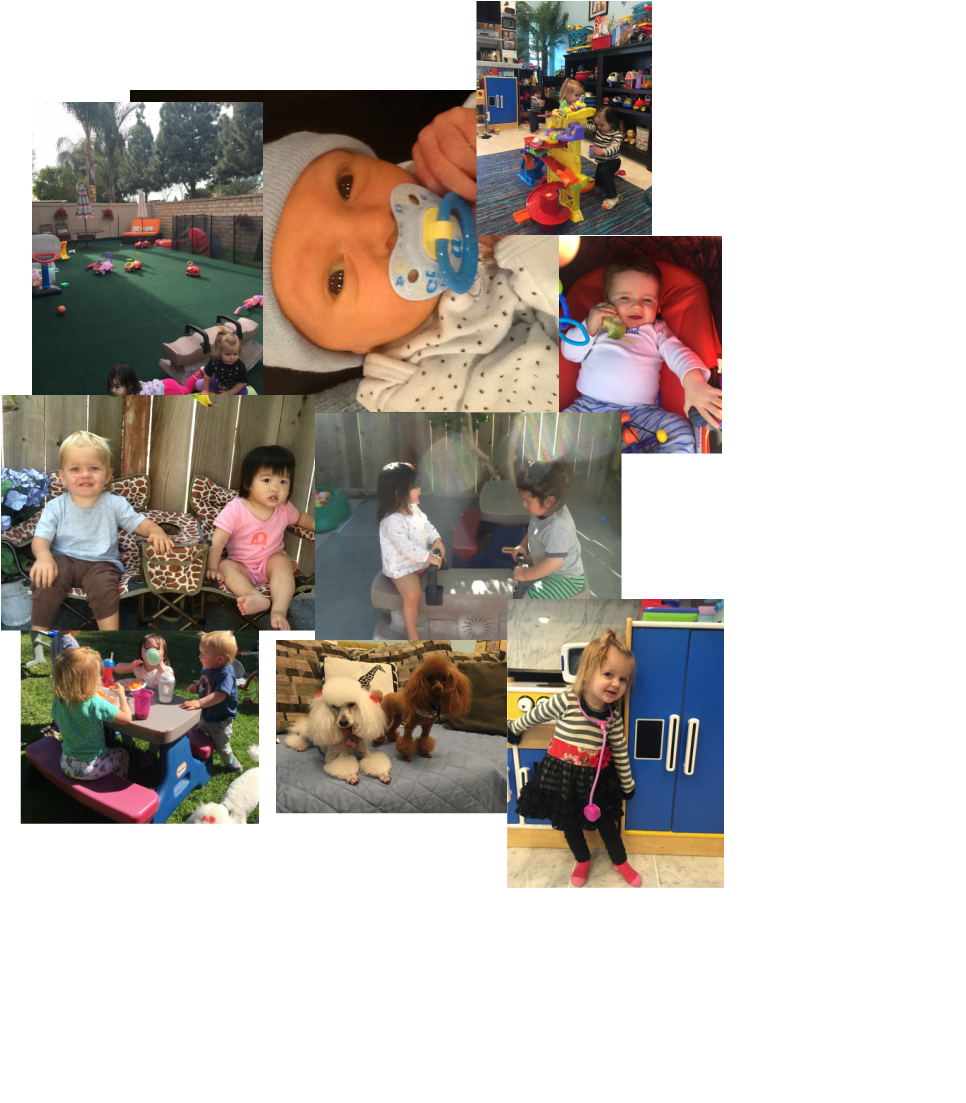 Specializing in Infants and Toddlers
Six weeks to four years old.
A-Young infants (0-9 months) seek SECURITY
B-Moble infants (8-18 months) are eager to EXPLORE
C-Toddlers (16-36 months) are working on their IDENTITY, they want to know who they are and who's in charge.


Our Beliefs
Children learn to trust, by being an initiator, and explorer and a self learner. Here they have time for uninterrupted play, freedom to explore and interact with other children - by doing activities in group situations and by him or her self. We play outside, we do crafts, we learn letters and numbers, and much more all while having fun role playing and just doing everyday activities that children love without knowing they are learning at the same time.

Our home is truly a home environment, christian values, informal setting for learning growth, which is conducive to the needs of the developing young child and which stimulates spiritual, mental, social, emotional and physical development. We believe children learn best in a consistent, safe, loving environment that permits freedom to explore and discover. We know as parents you want your child to be cared for by persons who support your family values. We ask that you come by to meet us and see if our home is that special place you've been looking for. We have plenty of experience and references are available.